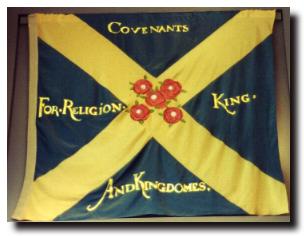 On 10th December 1679, 210 Covenanter prisoners in the Greyfriars Prison destined, with others from the tolbooths, were being transported on board the ill-fated "Crown", which sank off Deerness in the Orkney Isles. Over 200 were drowned.
In 1679, after the Scottish Covenanters' uprising was quashed at the Battle of Bothwell Brig, 1184 prisoners were captured after the battle, some were tortured and executed ("…to be hanged on a gibbet till they be dead, and their bodies be hung up on chains in the said place till they rot…"), but most were discharged on August 14th with the Act of Indemnity proclamation while some were executed and others died of illness, or wounds. However, an earlier order had been made on July 4th by the Privy Council for all "Ministers, Heritors, and Ringleaders" who were to be prosecuted and banished to the plantations as white slaves.
Of the 47 or so prisoners who escaped to shore, most were recaptured and shipped to slavery in Jamaica, or New Jersey.
Among those 'Covenanter martyrs' who drowned were John Douglas, of Kirkmichael, Ayrshire and Samuel Douglas, of Cavers, Teviotdale.

Read more: http://www.douglashistory.co.uk/history/ships/crown.htm