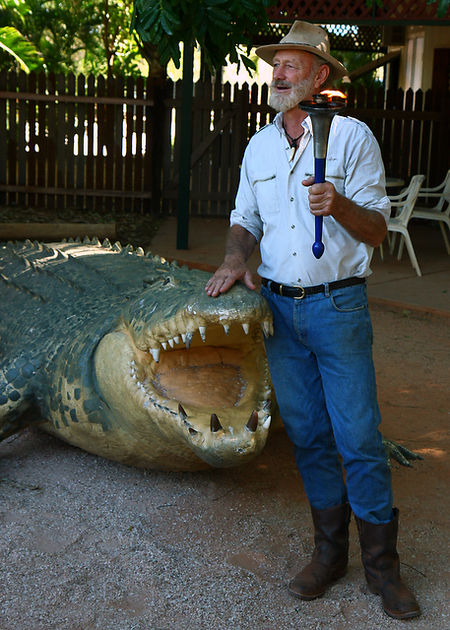 Australian documentary maker Malcolm Douglas, known in the industry as the original crocodile hunter and the man who managed to match, if not surpass, TV documentary legend Steve Irwin was killed on Thursday at the Wilderness Wildlife Park in Broome, after the 4x4 he was driving hit a tree.
The body of the filmmaker was supposedly found caught in between the tree and his car, with the police ruling the death as accidental. The causes of the accident are however not clear at this point.
With his passing, the Australian documentary making industry feels it has lost the man who was considered the "last true bush characters." The croc hunter gained fame back in 1976, when his documentary, Across The Top, hit the TV screens.
"These days, a lot of the bush characters are really tailor-made. They're designed for the viewers, they're not as genuine as Malcolm was,'' Janek Gazecki, the man who spent three months with Malcom back in 1999 told AAP.
"He was a true bushie. What you saw was real. He said what he thought. Some people thought he was was a bit rough around the edges. That was his nature and that was his appeal.''
The Across The Top documentary, simple footage of Aboriginal people killing kangaroos and drinking the blood, as Douglas himself described it, still holds the rating record for a documentary on Australian television.
Since then, Douglas produced over 50 similar videos and films, including the In The Bush With Malcolm Douglas which aired for the first time in 2009.
Douglas is survived by his wife Valerie and two adult children, Amanda and Lachlan. And aslo by his mother, and brother Stuart.