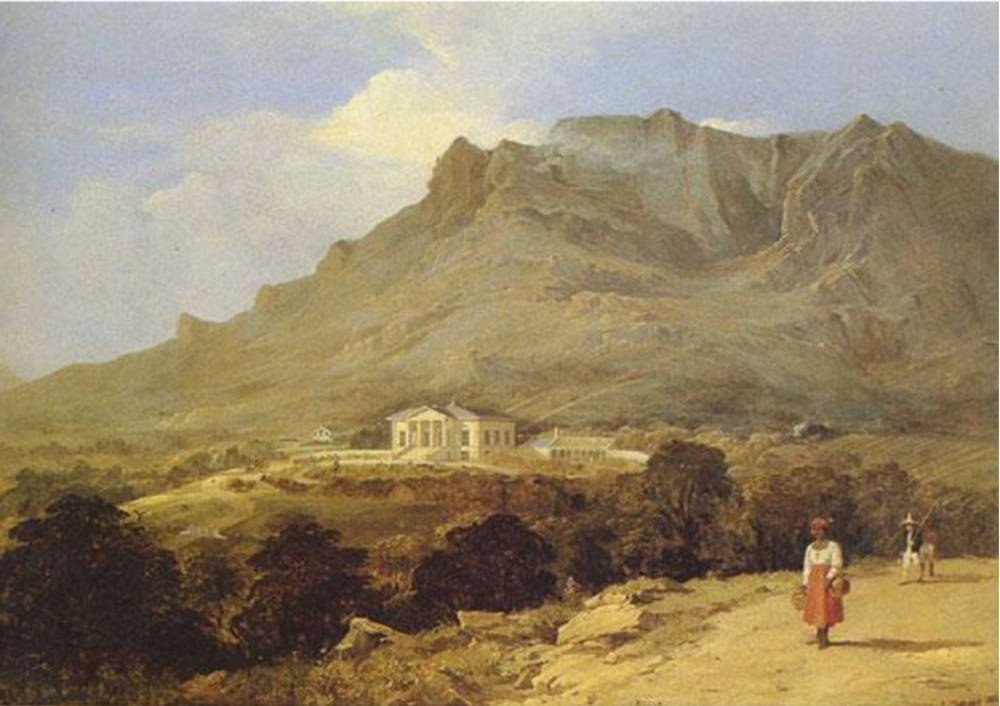 Seaforth House, Simonstown.
"Captain Thomas Talbot Harrington, of the East India Company, was born in Wiltshire in 1780, and moved to the Cape in 1814 and built a house which he named after his wife's (Jemima Douglas 1784-1820) uncle, the Earl of Seaforth. The house was subsequently dismantled after his departure for Calcutta in 1819."

Jemima was the daughter of Boleyn Douglas, who had married her mother Agnes Ann McKenzie in Edinburgh in 1773. Agnes was the daughter of Lord Fortrose and Lady Mary Stewart.
Boleyn had served in the 37th Regiment in America and then in the 23rd and 40th before being in charge of a Company of Invalids on Jersey, and then in Portsmouth.
But whose son was he?
Was he himself an 'invalid'? Where did he get his wounds?
Does anyone have him in their tree (perhaps a J. Bounline Douglas)?